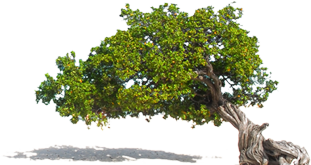 Miriam Makeba (fragment)
Mama Africa,
your cradle at the Xhosa tribe,gave you strenght, later it came in handy.
Black Power. Apartheid.
Your roots gave you rhythm to conquer the world:
Pata pata
Klick-song
Malaika
echo through my head. I see you standing at Mandela. Back home with Paul Simon, finally back home with Graceland.
The clock is running back. You see the women in kitchens from the past. What have you missed in exile, the smell and taste of tamarind, rasam soup, fresh corn steamed in leaves, putupap, bobotie, soetkoekies.